Are you struggling with weight issues? Does your housemaid or help often trouble you? Do you feel lethargic and irritated all the time? Is your house dirty and unkempt most of the time? Does your husband constantly pressurize you to hit the gym and lose weight?
We tend to push our deep cleaning tasks to some other time. It is because we do not consider the importance of cleaning our homes regularly. Furthermore, we find it possible to get an hour every day to hit the gym but no time to clean the house. Here, we shall see how we can club both together and benefit from a cleaner house and a fitter body.
The easiest solution to all these problems is simple. Put in more effort to clean your home regularly. Form a routine, where you save cleaning chores not only for the weekend but daily and regularly on routine.
Know More
Once you decide to clean your home regularly every day in the mornings or evenings, you can benefit in many ways. Taking this schedule on your shoulders would give you a cleaner home. There won't be any dust balls beneath the sofas, carpets, or behind the curtains. The best part would be that you don't have to depend on anyone. Clean your house whenever it suits you. Remember, if it's your requirement, none will do it better than you. You would save a handsome amount of money too. There is no need to hire cleaning agencies to help you clean your home. Make it a fun exercise every day and see how your house shines, and your weight sheds off.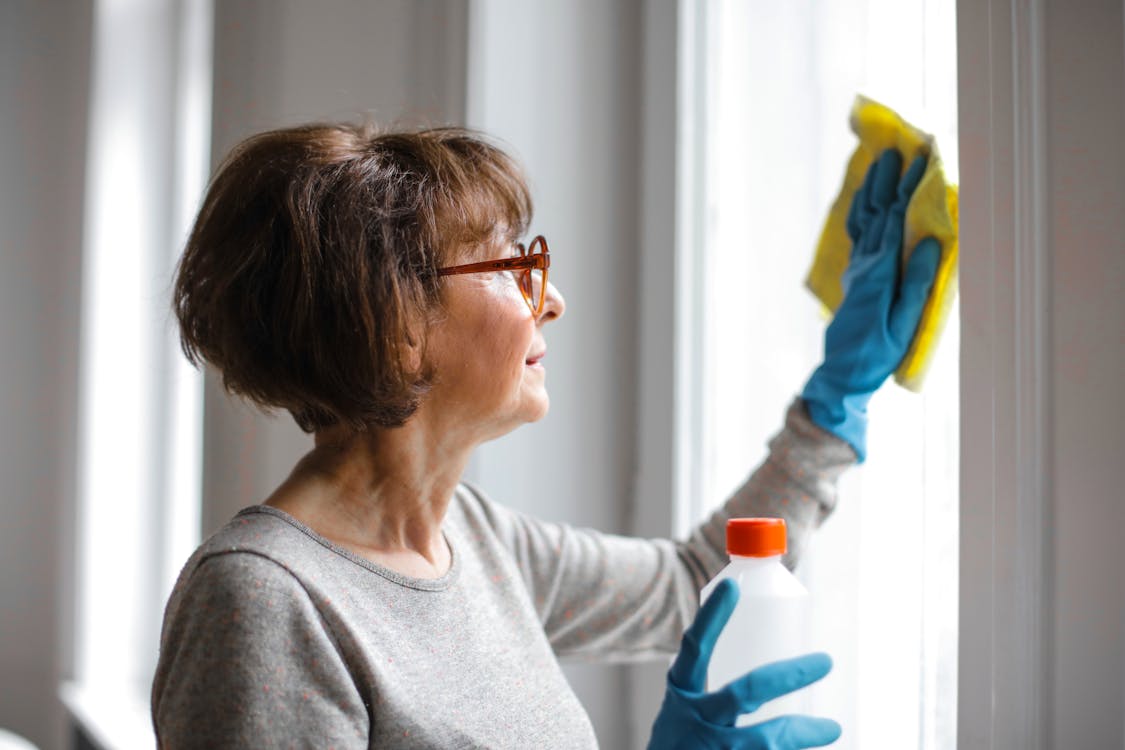 Cleaning your house would help you fall into a good routine of exercise. Sweeping and mopping are great exercises for the body, and when done with the right posture, it helps to burn quite a lot of calories. You wouldn't have to find excuses for not going to the gym as you are already gyming at home. Try this simple solution for a month and see a drastic change in your lifestyle. This way, you would also find a great increase in your stamina and a gradual reduction in your lethargy.
Experts feel that the daily act of sweeping and mopping the floor by squatting on the floor helps one burn a lot of calories. The very task of making the bed also helps one burn calories. According to a recent survey, the following tasks help to burn a lot of calories.
Home Chores That Can Help You Lose Weight Fast
Vacuuming – 238 calories
Moving heavy furniture – 476 calories
Cleaning windows – 612 calories
Scrubbing the floor – 258 calories
Climbing up and down stairs – 181 calories
Turning mattresses and making beds – 136 calories
Cleaning external doors – 204 calories
Deep clean bathrooms – 258 calories
Dusting – 340 calories
Emptying, cleaning, repacking cupboards – 952 calories
I have tried this myself. I am much freer and happier than most of my friends who keep waiting for help to come and do their daily household chores for them.